Training

"We see Mario INK as the kind of innovative, cutting edge Makeup Artist that will use the high quality Makeup that we produce to create works of art. We are so proud to feature Mario INK on our Web Site as a Featured Artist and look forward to working with him on future projects and providing Airbrush Academy with the tools they need to teach the next generation of Makeup Artists."

Stephanie Ferreira, Marketing Director of Mehron
ART DIRECTOR at AIRBRUSH ACADEMY
Mario Ceja is a Mehron featured artist who has been airbrushing for over 15 years. He learned the art of airbrush makeup from creators of Kett Cosmetics from New York. Kett Cosmetics are the leading airbrush makeup company in the world. Mario was trained and represents the same master level teachings when he trains new students at Airbrush Academy or in one of MarioInk's Apprenticeship Programs.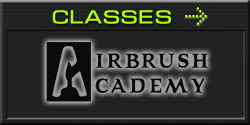 APPRENTICESHIP PROGRAM
Apprenticeship Program for MarioInk for Bodypainting: If you meet our criteria you will be able to come in on a 6-month to 1-year program where you assist us in the events that we do. By the process of assisting us you will learn what we do and how we do it. After the program is complete, you then may have an opportunity to work for us.